THE DUCHESS
1928. Wallis Simpson arrives in London from New York. She wants a new start with new husband Ernest. But the British are as cold as their weather, and for the penniless divorcee, making friends seems impossible.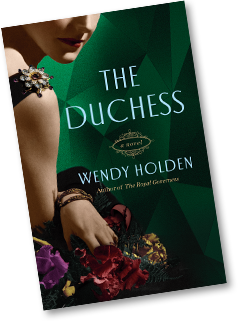 But fast forward a few more years and the King of England has given up his throne for her. What happened in between? How did the American Cinderella come to meet the handsome Prince?
THE DUCHESS, my new novel based on the amazing story of Wallis Simpson. Published by Welbeck and available now in the UK and Berkley in the US on September 28.